Katsumi Omori - Everything happens for the first time
This fragile and delicate series of photographs caught my eye; they are beautiful, yet a dramatic resonance indicates disaster – the date and location of the photographs - Fukushima, 2011. In actuality Omori has photographed the cherry blossoms every spring all over Japan since 2001, and the spring of 2011 was no exception.
Nicholas Nixon - The Brown Sisters
I spent some time lingering in front of the great wall of 40 portraits of the Brown Sisters by Nicholas Nixon at the Fraenkel Gallery booth. I remember this portrait project as being among my first photographic references as an undergraduate student of Fine Art Photography at Edinburgh College of Art. These four young women have now become middle aged and old and the images have grown to cover a large wall. It's a direct and physical visualisation of time that for me also represents my own road towards becoming a photographer and artist. Seeing this project once again invokes a reminder of the lurking shadow of mortality, 15 years after having been taken by its vitality for the first time.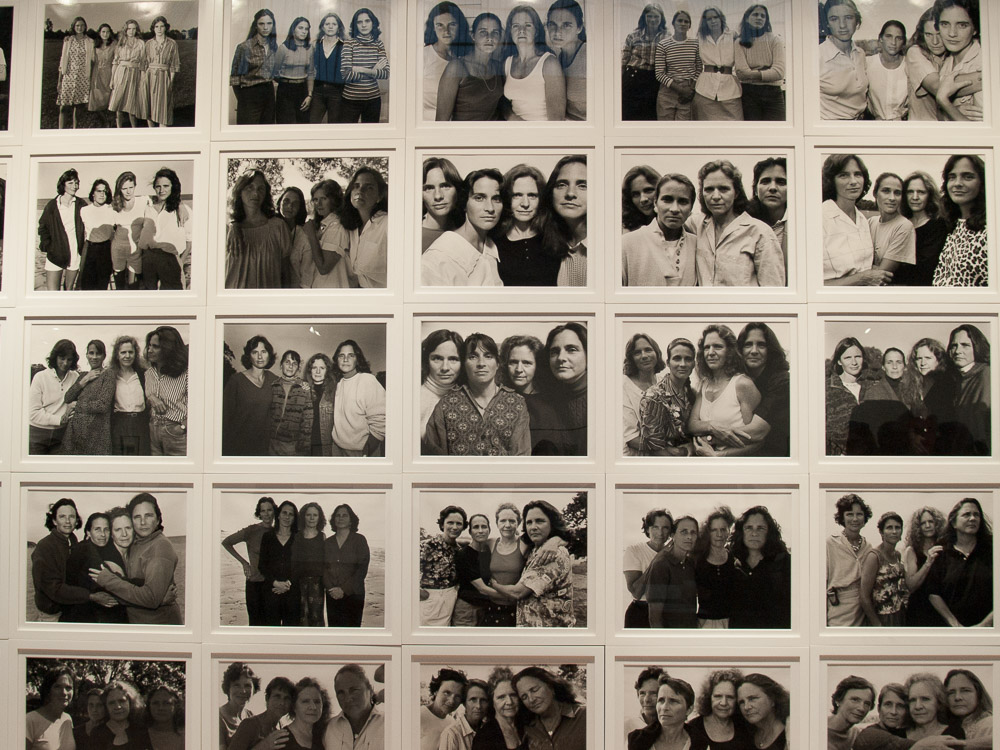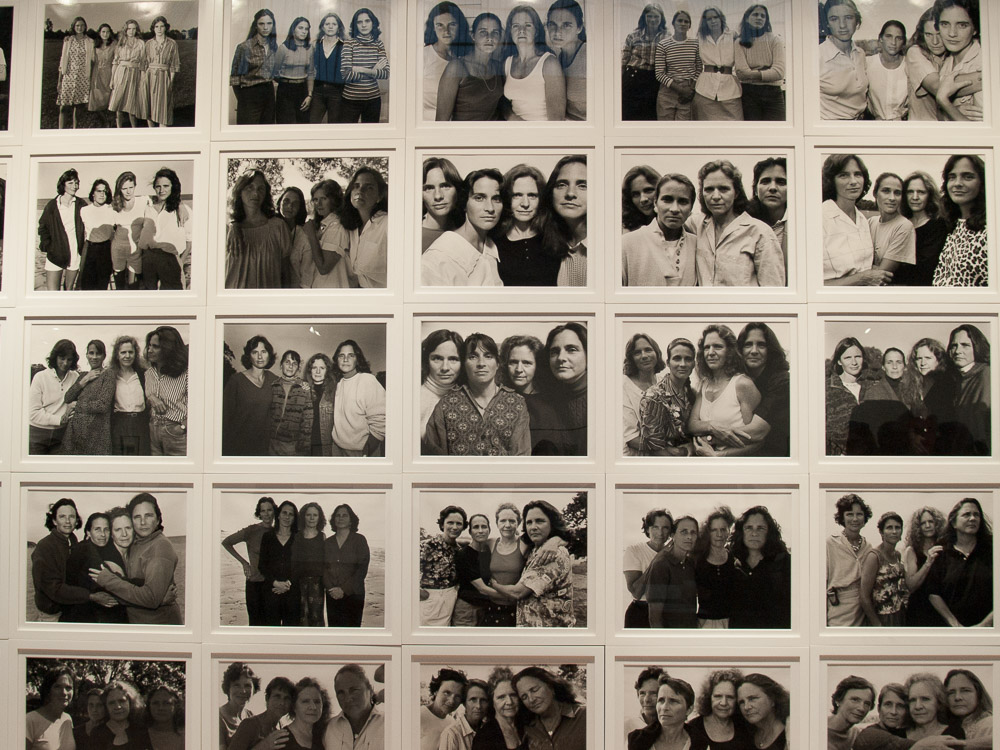 Sonja Braas - Forces
It's impossible to tell if the perspective is close or far away, and I am not quite sure of the size or proportions of the scenery I am looking at. There is a mute scream of disaster in these images, and they have a painterly and unreal air about them, almost as if they were taken on another planet.
Emeric Lhuisett - Maydan – Hundred Portraits
Photo Off
I stumbled upon these powerful portraits at Photo Off, at La Bellevillois in the 20th arondissement, outside of the centre of Paris. Lhuisett has made portraits of 100 participants in Maydan Movement in Kiev during February 2014. All of the subjects posed for a portrait and answered two simple questions: WHAT DO YOU THINK WILL HAPPEN NOW / WHAT WOULD YOU LIKE TO HAPPEN ? The resulting large format book is a powerful document marking a significant moment in the history of Ukraine – not through the work of political analysts or journalists, but through the hopes and dreams of the 100 individuals featured in the book.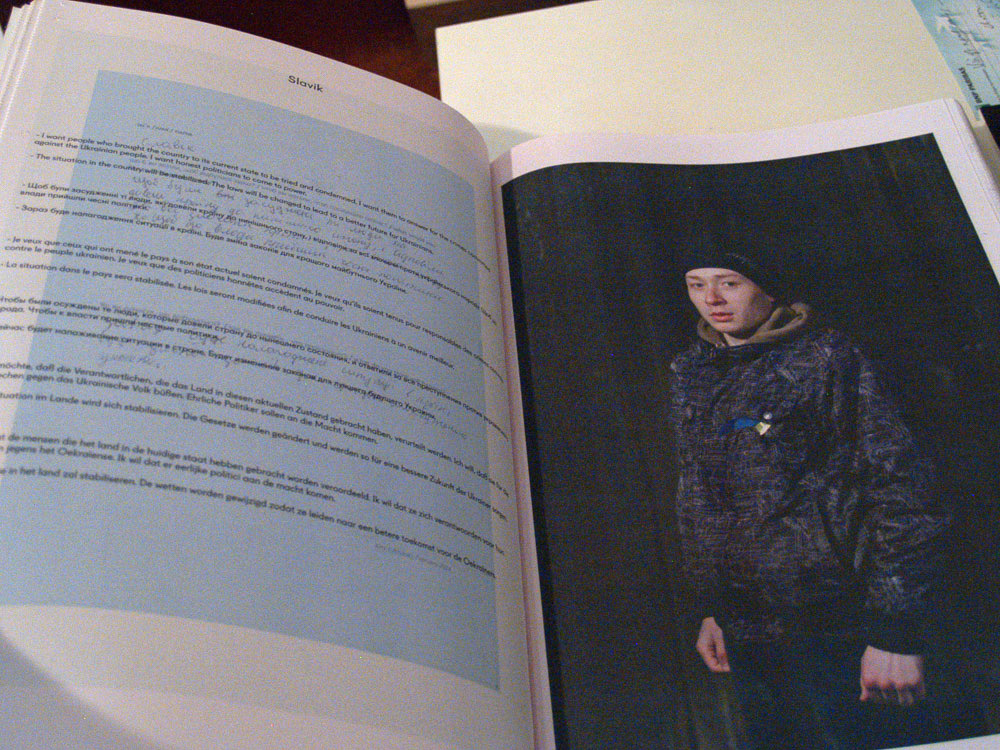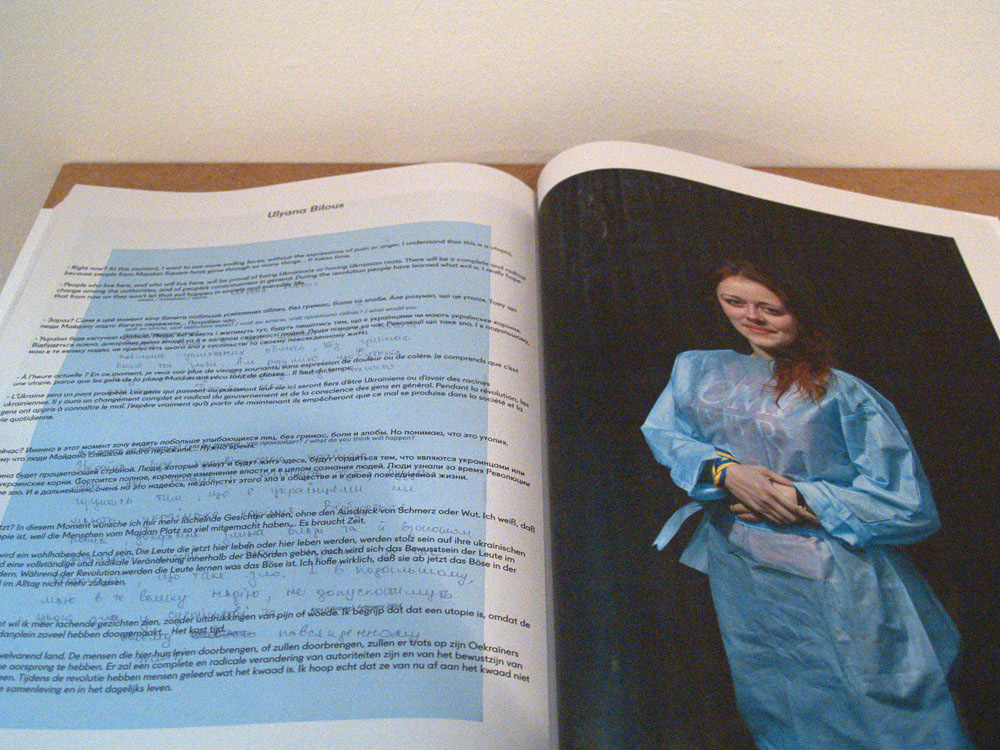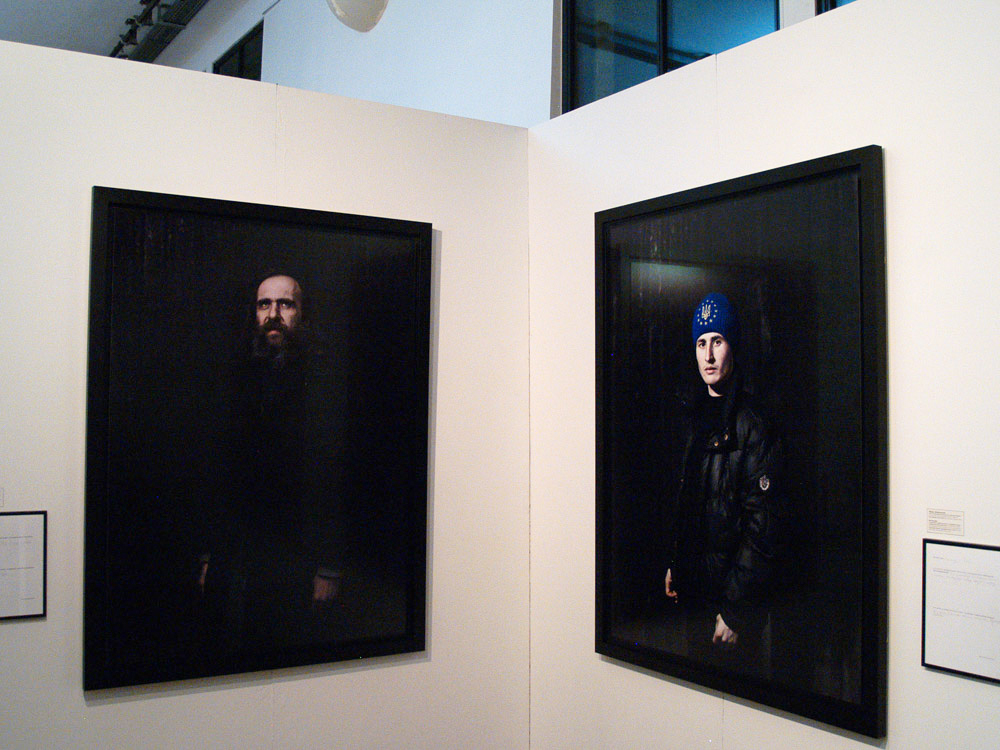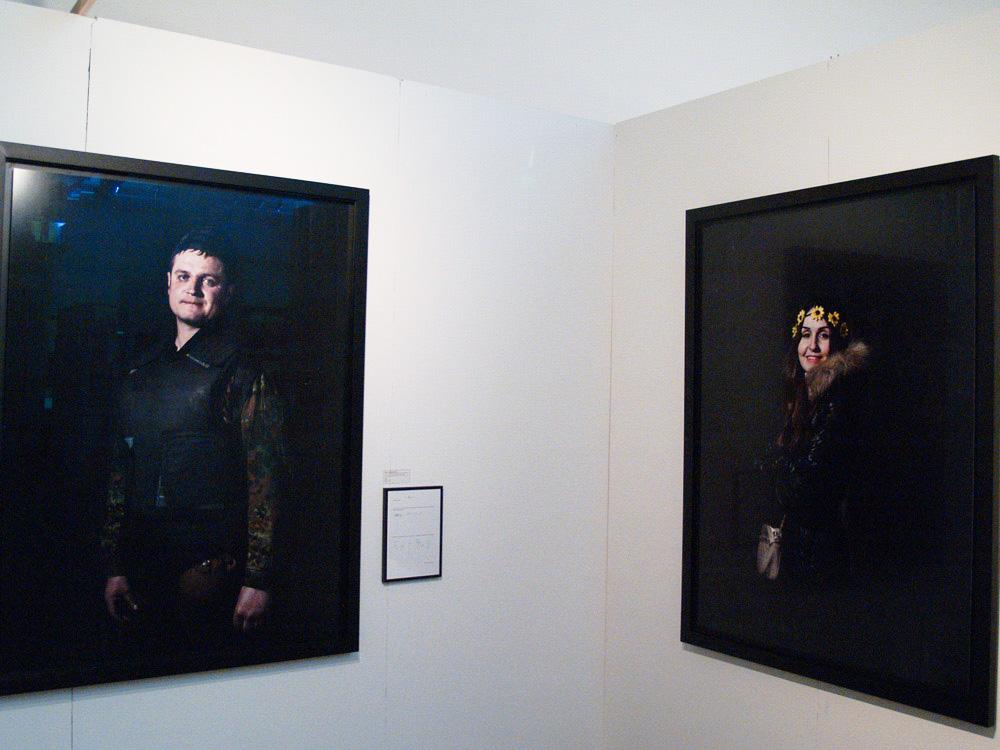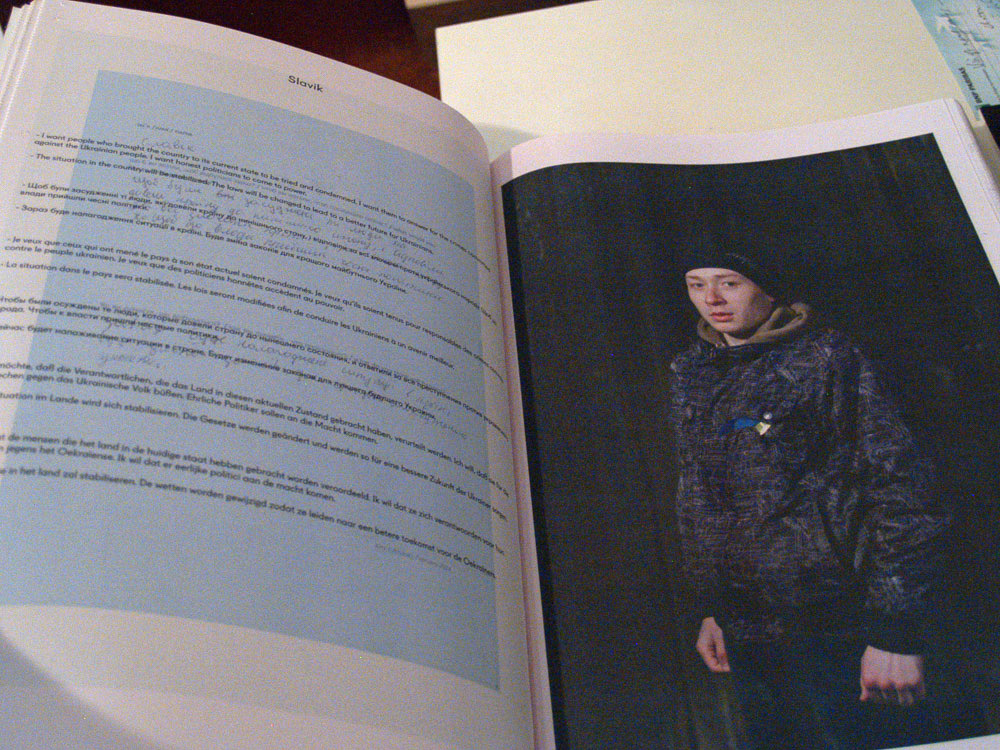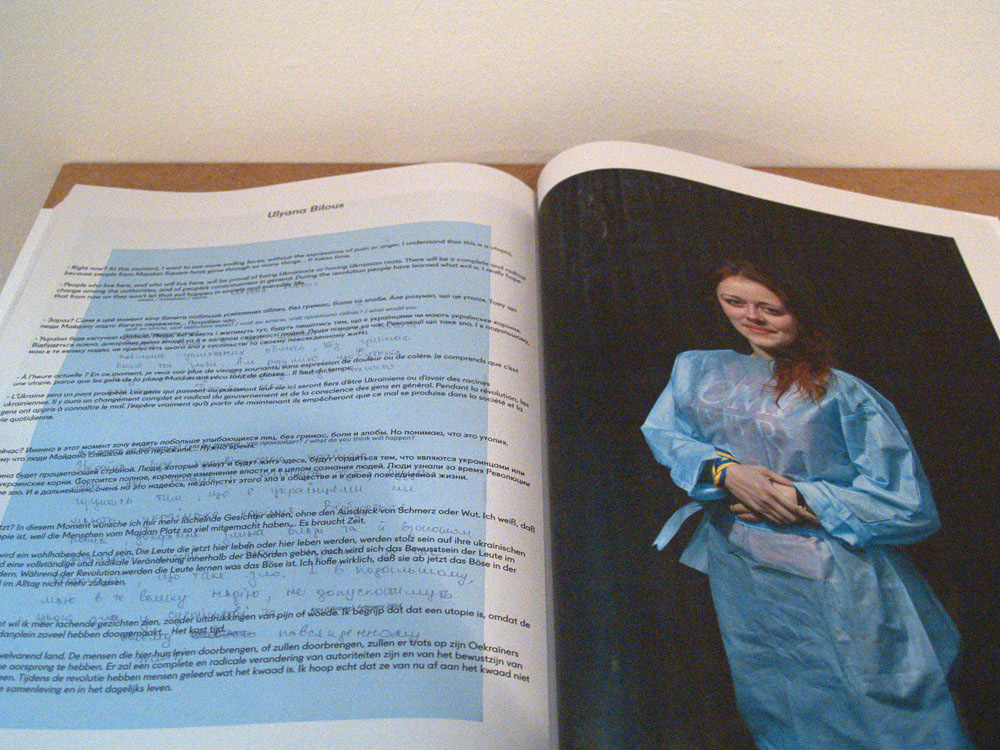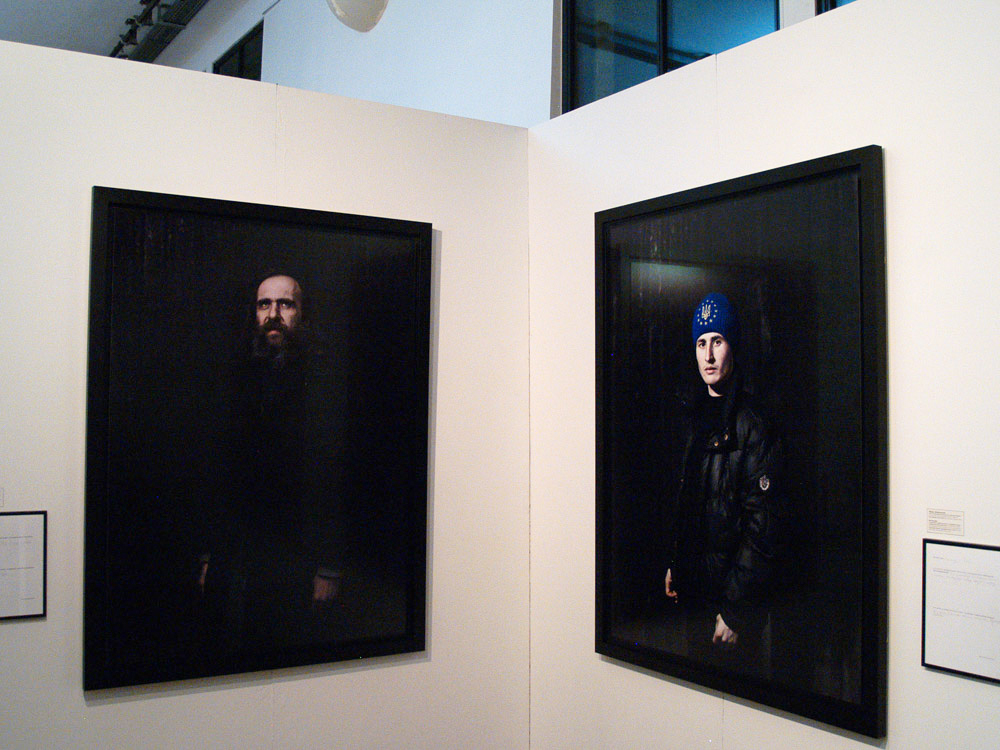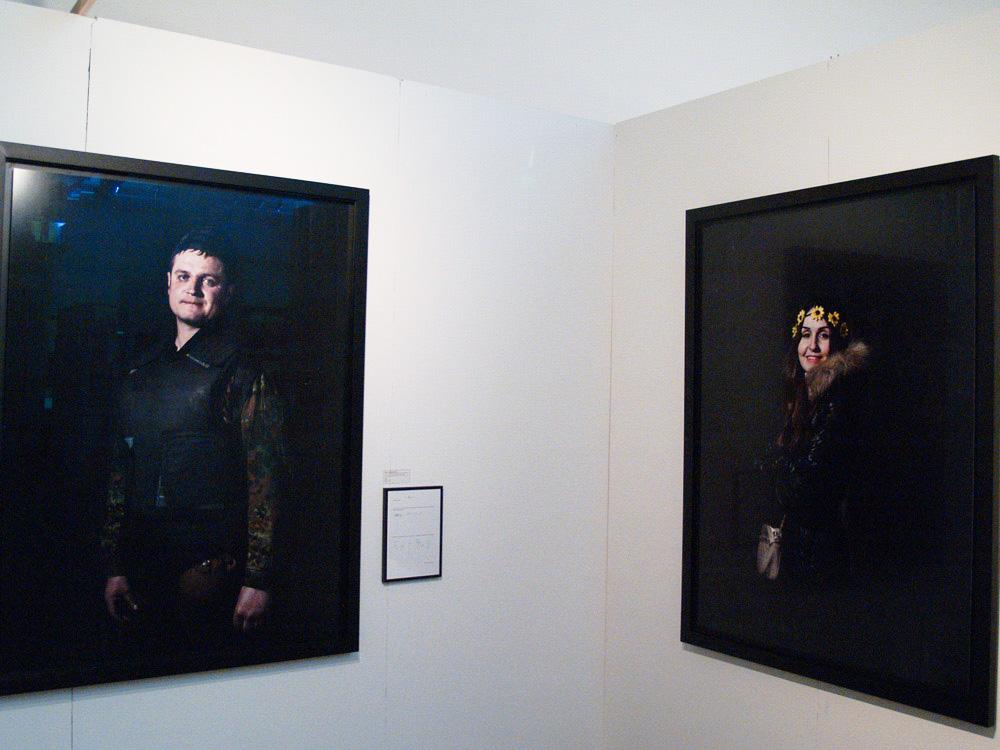 Andrea Botto - 19.06-20.08-1945
Aperture Foundation Book Prize 2014 Nominees
The stand presenting the Nominees for the Aperture Foundation Book Prize was among my favourites at Paris Photo Fair. A trend among this year's nominees were books that were made to look like scrapbooks or diaries, often with handwritten notes and photos stuck in between the pages, printed on a variety of textured paper. A gem among them was Andrea Botto's book 19.06-20.08-1945, about her grandfathers return to Tuscany after being imprissoned in a Nazi concentration camp.
Gerry Johansson - Antarktis
Off Print 2014
I browsed the art-publishing fair Off Print for hours, and could have happily done so for an entire day. If I had the money to spend, I would have returned to Oslo with my suitcase full of books, fanzines and magazines. One of the many books that caught my eye was the Swedish photographer Gerry Johansson's book Antarktis published by Libraryman. The book is a gorgeous object in itself and includes images in black and white from Queen Maud's Land, which bring some fresh perspectives to photographic landscape composition. Of course, anything about Antarctica today is also unavoidably political.
Boris Michailov - The Theatre of War, Second Act
In the booth of SUZANNE TARASIEVE, the original plan was to show Body Double a series of rather intimate self-portraits by Boris Michailov, along with a series of Jüergen Teller's well-known and often quite humours nudes. However, considering the turn of events in Ukraine over the past year and the current situation, Boris Michailov and his wife took their cameras down to the protestor's camp in Kiev instead and chose to present these panoramas from the Maidan